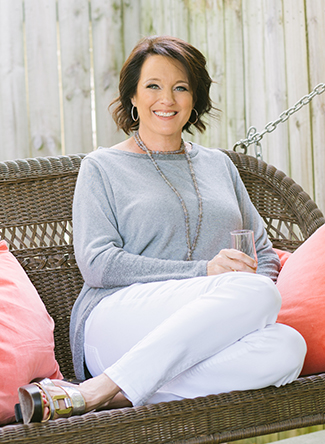 I am the wife of Lead Singer/Bassist Wayne Nelson of Little River Band, as well as an author and motivational speaker. Even though I'm always on the go, all across the U.S., deep Southern roots are at the core of who I am.
Like my parents, I was born and raised in Tennessee. I grew up listening to all genres of music which created the diverse music lover I am today. My love of music led me to a Little River Band concert in 1999 at the Wildhorse Saloon in Nashville, TN where I met my husband, Wayne. That serendipitous meeting was the beginning of our special love story and we married a year later.
In 2016, I wrote "A Different Life" to share mine and Wayne's life story and to share what it's like to be married to a member of an iconic band that is still touring heavily after 43 years. I pull back the curtain to share some of our lives' funny moments, tragic moments and to give you an intimate peak behind the scenes.
Along with being an entrepreneur, philanthropy work is extremely important to both myself and my husband. We are involved in supporting children's charities, cancer organizations, women's empowerment, clean water campaigns and animal rescue.
At the age of 50, having been linked with the name of an internationally famous rock band and living with the misconceptions that can bring, I have become passionate about sharing the message "LOVE THE LIFE YOU LIVE". Embracing middle age, being fearless in defining and achieving your own success(es) and loving the life you create for yourself is the heart of the message I share when I'm speaking and touring out on the road.
To find out where I've been lately and what I'm doing now, you can find me @RhondaRaves!