We are a Little Quirky
Sometimes people make assumptions about others based on their lifestyle, career or any number of other factors. We've had people tell us they are surprised to learn some basic characteristics, some not so basic, and some down right quirky things about us. Mostly this makes me chuckle because I view us as a plain and ordinary couple, doing plain and ordinary everyday things.
I thought I would share 10 ordinary things you might not have guessed about us. To be fair, I'll divide the list up into 5 about Wayne and 5 about myself.
I'd love to hear which ones of these surprise you the most.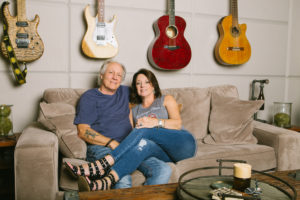 Wayne
1. He was a math major in college and studied audiology before deciding he was going to make music a full time career.
2. He had a scholarship to the United States Air Force Academy but turned it down.
3. He is a master when it comes to laying tile. He has always done all of the tile work in each of our homes that we've remodeled.
4. He has a pretty mean golf swing.
5. He never walks around the house singing to me.
Rhonda
1. I have over 300 pairs of shoes in my closet. None of the boxes have pictures or names on them, I can just recall what is in each box from memory.
2. Regardless of my love for shoes, at home you most often will find me barefoot or wearing flip flops.
3. I am passionate about dog rescue. We have always rescued Maltese and usually have more than one at home. I am always drawn to the old and broken ones that no one wants.
4. We both are only children.
5. While I'd like to think I can sing, and in the car and shower, I sound pretty darn good, Wayne would beg to differ and say I should only sing the guy songs.