A Christmas Concert
Carols by Candlelight was created in 1937 by Norman Tyrell Banks, a radio broadcaster in Melbourne, Australia. On Christmas Eve, he was wandering the streets of Melbourne when he happened upon an open window lite by candle and saw a lady sitting alone, listening to Christmas carols. This inspired him to create a community event for those who had no one to share the festive holiday season with.
The first of these events is said to have had a gathering of 10,000 people. And so the tradition of Carols by Candlelight began. Every year all throughout Australia, communities and church groups hold Carols by Candlelight concerts in their areas to raise money for various charities. The Melbourne Carols by Candlelight concert is broadcast live across Australia every Christmas Eve.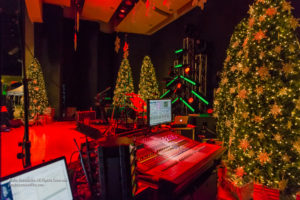 Having lived in Australia on two separate occasions and having traveled there more than 40 times, Wayne had been to many of Carols by Candlelight concerts over the years. In 1989, he and a friend, who was also in the music industry, decided to start the Carols by Candlelight tradition in San Diego, CA. Over the years, the concerts success caused them to relocate to larger and larger venues. The show is now in its 28th year and calls the California Center for the Arts, Escondido home.
After Wayne and I married and because we called Nashville, TN home, it became more and more difficult for Wayne to be a part of Carols by Candlelight in San Diego. Even though we would no longer be a part of the San Diego tradition, we knew we'd eventually start the tradition in whatever town we called home.
A show of this magnitude takes a great amount of time, coordination and dedication to put together. In early 2016, we heard from the board at Old School Square Cultural Arts Center in Delray Beach, Florida, that they wanted us to produce a Carols by Candlelight concert event to be held in their amphitheater AND they wanted this to be an annual event.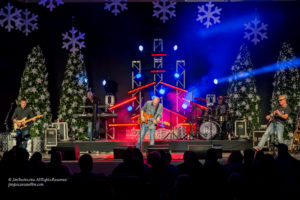 We enlisted children from the Achievement Centers for Children and Families chorus group and drum corp to be a part of the show and they were absolutely amazing!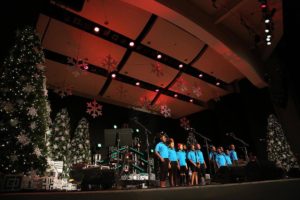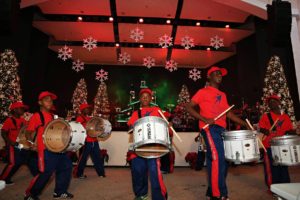 Along with Little River Band, Kim Carnes, Stephen Bishop and Greg Barnhill entertained the crowd. The evening was a huge success and a wonderful way to kick off the Christmas festivities in Delray Beach!