Teaching our Youth to Protect and Respect our Waterways
I have had the privilege for the last 5 years to sit on the board of an incredible organization that is near and dear to my heart, Florida Fishing Academy.
I was introduced to this organization by someone who has become a dear friend. Her heart is big and I knew when she asked me to join her to attend an event, the organization must be special. That evening several years ago, opened my eyes to something I really couldn't quite grasp.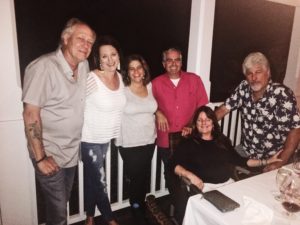 Here we are living in Florida, water surrounding us everywhere and there are children who have never seen the ocean much less been on a boat or caught a fish. I was in disbelief. What I learned that evening about FFA and about the its compassionate founders made me want to be more involved with this organization.
FFA has a variety of programs in our school system and they have multiple weeks of summer camps for children to attend. As I became more involved with the organization, I realized that the very programs FFA has are has what has literally saved some of the attendees from being on the streets and most likely getting involved illegal activities. I've also seen teens who have participated in FFA's programs graduate from high school and begin a path of marine studies in college.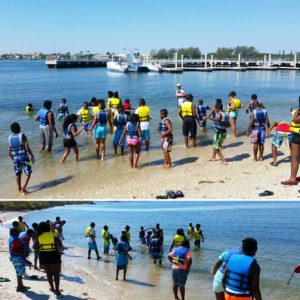 It's no secret to us, no matter where we live, our waterways are becoming less than desirable due to pollution, mistreatment and misuse. It's our responsibility as adults to teach our youth to respect and care for the waterways and that is exactly what FFA teaches.
Our organization has made great strides since its inception and we now have the only marine lab in Martin, Palm Beach and Broward counties here in Florida.
I know most of you will think protecting our waterways and teaching our youth to respect them may not apply to you or your area and that this organization that I'm so passionate about only affects Florida children but I beg to differ with you. All water ways lead to one another and one day a child that has participated in one or more of FFA's programs may just end up being in charge of the municipality that furnishes your drinking water. A round about way to be connected to FFA but it is without a doubt, possible. Please consider FFA and what its programs means to our youth.