A Surprise Guest In The Crowd
In February of 2016, we spent quite a bit of time out on the road. In between the many Little River Band shows, we took time to visit various places, of which you can read in different blog posts under Side Trips and Travel Tips.
One of those concerts took us to Malibu and Pepperdine University. I have always loved Malibu and I was excited to go back. It was rather ironic that the band was playing at Pepperdine, because for some reason, this Tennessee girl had always dreamed of going to college at Pepperdine. Why? I'm not sure. Maybe the allure of Malibu or maybe it was just the name of the school was so enticing. The campus is stunning and sits high upon a hill overlooking the Pacific ocean below.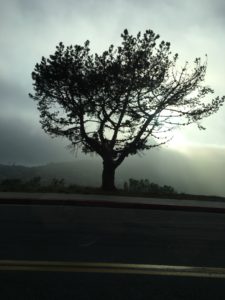 The band's show was in a theatre located on campus and while it's not a large theatre in size, it's absolutely draws some incredible talent and the locals' support of this gem of a theatre is apparent by their enthusiasm in being there.
After the show, I made my way backstage and there was a buzz among the guys. Wayne thought for sure he'd seen Kris Kristofferson in the audience when the house lights went up, but had decided it wasn't him. Rich (LRB guitarist) and Chris (LRB keyboardist) were 100% certain it was him.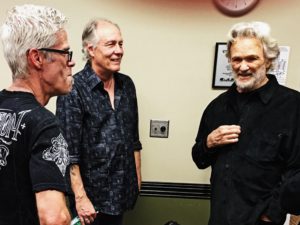 A knock on the green room's door brought the venue manager's request to bring a special guest back to meet the band. Yes, that was the great Kris Kristofferson in the audience and he and his wife Lisa, wanted to meet the band. Now I'm seriously blown away that in mere seconds I will be standing in the same room as this icon.
Kris is still touring and made sure that we knew should our paths ever cross in a city while on tour, we are most welcomed at his show. I'm keeping my eye out for a date that we might be able to take him up on that offer.
A couple of days ago, I was reminded of this amazing evening when I stumbled across and article on axs.com written by Donna Nolan-Wilson about this particular evening.
Wayne and the guys are very fortunate to travel around the world, doing what they love and I am beyond fortunate to be able to tag along. We are afforded the opportunity to see amazing places and meet incredible people. This night ranks very high on my list of people I've been blessed to meet.
Read the full article here: The Rowdy's Interview with Wayne Nelson of the Little River Band